James Adaryukov
---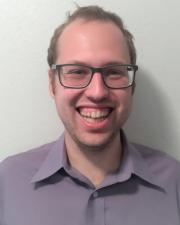 Biography
—
Advisor: Dr. Tim Pleskac
Research Lab: KU Behavioral Sciences Lab
I am a Psychology PhD student at the University of Kansas interested in examining how people rely on social information to decide whether to engage in health-protective behaviors; how graduate admissions committees incorporate verbal and numeric information in deciding who to admit; and how prior experiences influence an individual's decision between risky and safe propositions of reward.
Education
—
B.S. in Behavioral Neuroscience, Florida Atlantic University, 2019
M.S. in Psychology (Brain, Behavior, and Quantitative Sciences), University of Kansas, 2023, Lawrence, Kansas
Research
—
I am interested in how people incorporate information from their environment in making decisions. To answer these questions, I primarily utilize statistical modeling and big data analysis, including natural language processing, policy capture and lens modeling, geometric modeling, and classification models such as Random Forests.
Awards & Honors
—
Chancellor's Doctoral Fellowship, University of Kansas, 2020-2025