Daniela A. Escribano
---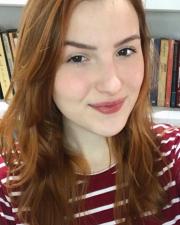 She/her/hers
Biography
—
Advisor: Dr. Omri Gillath
Research Lab: Gillath Relationships Lab
Daniela is currently collaborating in a cross-culture project about how ideal partner preferences for particular attributes are related to evaluations in real-life attraction and close relationship contexts.
Education
—
B.A. in Psychology, Faculdade CESUSC, 2019, Brazil
Graduate Certificate in Systemic Relational Therapy, Instituto Familiare, 2021, Brazil
Research
—
Daniela's research interests are centered around romantic relationships and attachment styles and include commitment, relationship formation, differentiation, and cultural difference in intimate relationships.
Memberships
—
Regional Council of Psychology of Santa Catarina State, CRP-12, Brazil