Qi Zhang
---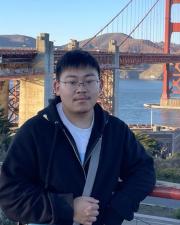 Biography
—
Advisor: Dr. Omri Gillath
Research Lab: Gillath Lab
I'm currently a first-year PhD student in the social psychology program working with Dr. Omri Gillath. I'm dedicated to master advanced statistical analysis to enhance the depth and rigor of my research.
Education
—
B.S. in Psychological & Brain Sciences, University of California, Santa Barbara, 2023
Research
—
My main research interests focus on social psychology, specifically topics around various facets of close relationships such as stability and change in attachment, attachment and social networks, and attachment and perceptions of romantic partners. My secondary line of research interest centers on understanding the coming out experiences and sexual identity development milestones of individuals within the LGBTQ+ community.
Awards & Honors
—
2023 RRIG and TLC Travel Award - Relationship Researchers Interest Group within the Society for Personality and Social Psychology & The Love Consortium