Stephen Ilardi
---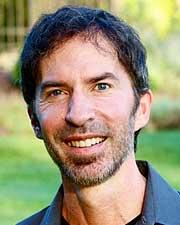 Associate Professor
***Dr. Ilardi is NOT admitting students for the Fall 2024 Admission Cycle***
Contact Info
Fraser Hall, Room 426
Lawrence

---
Biography
—
Dr. Ilardi's research focuses on the etiology and treatment of depression.   Over the past decade his clinical research team has worked to develop the Therapeutic Lifestyle Change (TLC) treatment protocol based on several modifiable lifestyle factors (e.g., physical activity, omega-3 intake, light exposure, social connection) with demonstrated antidepressent benefit.  
Research
—
Depression
Mood Disorders
Cognitive Neuroscience
Psychotherapy
Therapeutic Lifestyle Change
Exercise
Omega-3
Sleep
Social Support
Rumination
Vitamin D
Inflammation
Evolutionary Psychology
Treatment Outcomes
Basketball Analytics
Teaching
—
Abnormal Psychology
Psychopathology
Personality
Psychotherapy
Evolutionary Psychology
Selected Publications
—
Botanov, Y., & Ilardi, S. S. (2013). The Acute Side Effects of Bright Light Therapy: A Placebo Controlled Investigation [Journal Articles]. PLoS One, 8(9), e75893.
Ilardi, S. S., & Casteen, E. (accepted/in press). The Psychological Toxicity of Modern Adolescence [Journal Articles]. Counselor.
Awards & Honors
—
Best University Teacher (Winner)
Best of Lawrence
2016