Yumiko Wiranto
---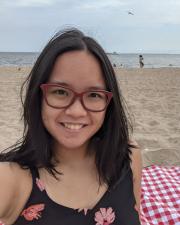 Biography
—
Advisor: Dr. Amber Watts
Research Lab: BRANCH Lab
I am passionate about acquiring more knowledge of machine learning to incorporate into my research, with the ultimate goal of advancing precision medicine in the field of aging. Additionally, I am interested in investigating sex and racial/ethnic disparities in relation to AD susceptibility and manifestations.
Education
—
B.A. in Psychology, Eugene Lang College of Liberal Arts at The New School, 2019
M.A. in Psychology in Education, Teachers College, Columbia University, 2022
Research
—
I am interested in studying biomarkers and risk factors associated with Alzheimer's Disease (AD), including brain imaging data, sleep patterns, and metabolic syndrome.